Go Paperless
Rely on Bishop Business and Laserfiche®—a winning combination.
How We Approach Your
Organizational Needs
Discover
We sit down with you to create a detailed workflow map of your current process. Your "must haves" and "good to haves" are taken into consideration to provide insight into your new paperless process.
Define
We outline new process workflows based on key performance indicators aimed at long-term success. This would include Standard Operating Procedures for internal and external clients to help ensure accuracy and consistency in training.
DeSIGN
Based on the defined plan, design and key performance measurements are established and evaluated during testing and adjusted as necessary. Training procedures are developed as well as any transitional processes required for internal and external users.
DEPLOY
This is the implementation phase of the paperless process once testing is complete. Even at this stage, we continue to measure, evaluate and adjust the process as needed.
PAPERLESS SOLUTIONS
Bishop Business offers Laserfiche ECM software, which manages content, automates business processes and integrates enterprise content.
With Laserfiche workflow and Quick Fields capabilities, Bishop Business was able to adapt our Accounts Payable process with an accurate automated system that enabled the processing of over 500 invoices a week into minutes. This allowed us to increase efficiency and accuracy, reduce our accounting staff by half and focus on mission critical objectives.
— Dave Patten, VP Accounting, Bishop Business
How Digital Transformation Works With Laserfiche Software
Digitize
All content is converted from paper to a digital format and centralized.
Automate
Process redundancies are eliminated to save resources and promote faster approvals.
Transform
Operations are streamlined to drive innovation and analyzed for ongoing process improvement.
About Laserfiche
Laserfiche is the world's leading software for enterprise content management, business process automation and productivity-boosting analytics.
Since 1987, Laserfiche has used its Run Smarter philosophy to create simple and effective enterprise content management solutions for organizations of all sizes and sectors. Today, more than 45,000 organizations worldwide in a variety of industries use Laserfiche software to streamline records and business process management.
"We are now exploring a number of projects in which we will be using Laserfiche's tools to improve the way we do business with more opportunities coming into focus every day."
Jeremy Parks,
Director of Information Technology, JetLinx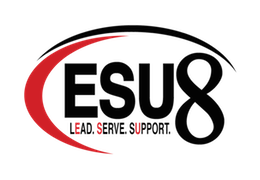 "Workflows within Laserfiche have made the process of storing our documents quick and quite honestly kind of fun."
Elleah Wiebelhaus,
Business Manager ESU 8
"As we progress, we can just grow the system to meet our future needs and goals. Scalability was a big factor in choosing Laserfiche."



Beth Nelson,
RN, CHPN, Healthcare Administrator

"This is where technology intervenes to save lives. The vision is to streamline Heifer's processes and use Laserfiche to manage contracts and track documents for projects that impact millions of families throughout the world."
Bob Bloom,
Heifer International, Chief Financial Officer

"Laserfiche helps us increase our capacity to get work done, even in times of tight budgets."
Mike Hawkins,
Enterprise Content Analyst, La Plata County
Get the best of both worlds.
Combine Bishop Business industry know-how with the capabilities of this paperless solution.
Talk to us about Laserfiche today. 
THE BISHOP EXPERIENCE
Our promise to you.
Our commitment to your business is based on your complete satisfaction. We strive to offer the best office solutions and best brands in the industry, backed by unparalleled service by our highly trained staff and certified technicians. If you're not thrilled with a product, service or support from us, let us know and we'll make it right or refund your money.